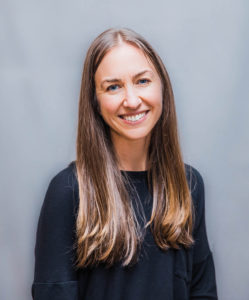 Specialties
Comprehensive Eye Care
Contact Lenses
Identification & Treatment of Ocular Disease
Dr. Ardaiolo specializes in primary eye care for children and adults. Dr. Ardaiolo has extensive experience in general eye care, identification and management of ocular diseases and contact lens fitting. She is licensed by the North Carolina State Board of Optometry
After completion of a Bachelor of Science degree from Wofford College in Spartanburg, South Carolina, where she graduated Magna Cum Laude, Dr. Ardaiolo earned a Doctor of Optometry degree from University of Alabama School of Optometry. She completed several externships, which included rotations at Choate Eye Associates in Nashville, TN, Tuscaloosa Veteran Administration Hospital and an internship at UAB School of Optometry.
After graduating from UABSO, Dr. Ardaiolo completed her residency in hospital-based optometry at Gallup Indian Medical Center. Dr. Ardaiolo also became an officer in the United States Public Health Service after completing her residency and while she was working at tsehootsooi Medical Center in Fort Defiance, AZ. She retired as a Lieutenant Commander.
Before moving to Western North Carolina Dr. Ardaiolo completed a fellowship with the American Academy of Optometry. Dr. Ardaiolo moved to Western North Carolina in 2012 and became Chief of Optometry at Cherokee Indian Hospital in Cherokee, NC. Her professional experience includes comprehensive eye exams and contact lenses, as well as co-management of glaucoma, and post-cataract surgical patients. She also completed specialized training in corneal disease management. She is active in a number of Professional Optometric organizations, including membership in the American Optometric Association, the North Carolina State Optometric Society and the local Mountain District Optometric Society. She is also a member of the Beta Sigma Kappa.
Dr. Ardaiolo joined Asheville Eye Associates in 2018. Dr. Ardaiolo lives in West Asheville with her fiancé, her son and dog. She enjoys exploring the outdoors, yoga, and spending time with her family.
Fellow of the American Academy of Optometry
Member of the American Optometric Association
Member of the North Carolina Optometric Association
Member of the Mountain District Optometric Society
Member of the Beta Sigma Kappa
2311 Asheville Highway
Hendersonville, NC 28791
(828) 258-1586
(800) 232-0420
2001 Hendersonville Road
Asheville, NC 28803
(828) 258-1586
(800) 232-0420