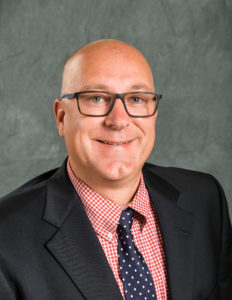 Specialties
Comprehensive Eye Care
Contact Lenses
Identification & Treatment of Ocular Disease
Click to Read Patient Testimonials
Dr. Schultz specializes in primary eye care for children and adults of all ages. Licensed by the North Carolina State Board of Optometry, Dr. Schultz has extensive experience with general eye care, low vision services, identification of ocular diseases, contact lens fitting, and the application of lenses for correction of visual deficiencies.
Dr. Schultz attended North Carolina State University, in Raleigh, North Carolina, where he received his Bachelor of Science degree. He earned his Doctor of Optometry degree from Southern College of Optometry, in Memphis, Tennessee where he received the award for Outstanding Clinician for Fourth Year Students. Dr. Schultz was also the recipient of the William Feinbloom Low Vision Award. Dr. Schultz served two Externships, one with Holland and Holland Eye Care Center in Raleigh, NC and one at the W.G. Hefner Medical Center in Salisbury, North Carolina.
Dr. Schultz is a member of the American Optometric Association. He is a member of the North Carolina State Optometric Society, and has served as a member of its Executive Council from 2006 through 2008. He has served as President of the Mountain District Optometric Society from 2006 to 2008, and has also served as Past Vice President and Past Secretary/Treasurer of the Mountain District Optometric Society. Dr. Schultz has served as a Clinical Examiner for the National Board of Examiners in Optometry from 2007-2009.
Dr. Schultz joined Asheville Eye Associates in 2009. He also practices at Asheville Vision Center O.D. P.A. in Asheville. He has served as a low vision optometrist Mission Hospital's Low Vision Center since 2008. Dr. Schultz has been in practice in optometry in Western North Carolina since 2003. A native of Asheville, Dr. Schultz lives in Asheville with his wife and two children. He enjoys coaching youth baseball and softball, and spending time with his family.
Licensed by North Carolina Board of Optometry
Member of the American Optometric Association
Member of the North Carolina State Optometric Association
Member of the Mountain District Optometric Society
8 Medical Park Drive
Asheville, NC 28803
(828) 258-1586
(800) 232-0420